Details

package complimentary tour

According to cruise line schedules




No lunch
Mineral water during the tour is included

Comfortable clothing and , comfortable walking shoes are recommended.

The terrain may be uneven or steep cameras, bags & smoking are not permitted inside the Egyptian Museum, Egyptian museum is not air-conditioned, and there is elevator inside the Egyptian Museum for wheelchair guests

All transfers
Sites entry fees
Egyptologist tour guide


Optional & extra activities

Welcome to our new Egypt 2011 ( Egypt talks )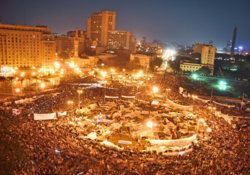 Tour details:
Depart the pier for the approximate 3-hour drive through the flat desert landscape to Africa's largest city, Cairo. Upon reaching the outskirts of Cairo, you will proceed to the Giza Plateau to discover the only remaining Wonder of the Ancient World, the Pyramids of Giza. It is here that three pharaohs, Cheops, his son Chephren and grandson Mykerinus, built great tombs to protect their mummified bodies in the afterlife. Free time will be taken for photos and for those wishing, to walk closer to the pyramids..
You will then drive to the high western plateau for panoramic views and photo opportunities of the valley and all the pyramids below. Next, travel to the guardian of the mortuary complex, the mysterious Sphinx. Carved out of a solid natural rock around 2650 B.C., the Sphinx has the head of a man, body of a lion and stretches out to a length of 240 feet. You will have approximately 20 minutes for free time for photos and to explore. Your next stop will be at El Thrir square , the most famous square in all the middle east
the square of the Egyptian revolution 2011 Your last stop is the magnificent Egyptian Museum, the most important depository of Egyptian antiquities in the world. The museum is home to over 120,000 items, only a portion of which are in display in its more than 120 rooms. The artifacts date from 2700 B.C. to the 6th-century A.D. It includes thousands of statues, jewels and the treasure of the boy king, Tutankhamun. Your tour includes a visit to the King Tut gallery which includes the golden mask and items from the treasury. It does not include a visit to the Royal Mummy room. Following your tour, you will begin the 3-hour return drive to the port
Our great revolution in the eyes of the world
USA President Barak Obama, "We should raise our Children to be like the Egyptian Youth"
Italian Prime Minister Silvio Berlusconi, The prime minister of Italy said" Nothing new about Egypt, The Egyptian just created the history as usual"
Norway Prime Minister : Jens Stoltenberg, Norway Prime Minister said "Today, We all are Egyptians"
Heinz Fischer, President of Austria said "The Egyptian people are the greatest in the world and deserves the Nobel prize for peace"
David Cameron, The British prime minister said" We should teach the Egyptian revolution in our schools"
CNN, One of the major TV News Channels "For the first time in history we witness people revolute and clean the streets afterwards
Please note: this itinerary is flexible